About Us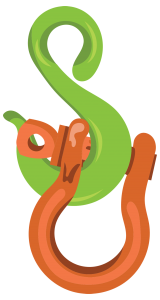 About Us
Slings Unlimited is a rigging distributor based in Augusta, Georgia. We started it because, well, why does anyone start their own small business? Sales managers of course! We got tired of the weekly call reports, the vehicle GPS tracking, the scrutinizing of phone calls and text messages (more so than even our spouses!), and the list goes on and on. So, after sitting around and having a couple of sweet teas, we thought we could do a better job of running things ourselves. How hard could it be, right? Make a few slings, get a couple shackles, sell'em to everyone who buys anything and repeat. As it turned out, it was a little more complicated than we thought.
But you know what? We kept banging on doors, kept praying and slowly but surely, we kept on growing and have become an honest to goodness business!
Remember that movie where the guy plowed up his cornfield to make a baseball diamond? Well, we didn't exactly fire up the John Deere and tear down a season's worth of crops just because we heard voices, but we started wondering if folks in far off places like Iowa used rigging. And if they do, maybe we could get them to buy ours.
Now it wouldn't make much sense to load up the shop on a flatbed, get the "Oversized Load" permits and relocate to Iowa (after all, who'd cut the grass where the shop use to be here?). But we did think, "If folks are buying toilet paper online, why wouldn't they buy rigging online too?" Well, maybe not the same folks, at the same time, but you know what we mean. So we broke out the hard hats and built a website. With a few keystrokes and a couple of mouse clicks, poof, SlingsUnlimited.com started trending on Twitter! Uh, not quite.
And that brings us to today. You've come to SlingsUnlimited.com because, like us, you want a convenient and trustworthy supplier who provides good service and quality products at competitive prices. So let's go down the list and see how many of those boxes we can check off (for you Star Trek fans that would be a "Chekov" list);
1.Convenient
You're shopping online from the comfort of your office, truck or other climate controlled environment AND the products you order will arrive at your door or job site. And then some movie star looking person will slip out of that fashionable delivery vehicle, grab your package and come looking for you. And when they find you (this is the good part) they say, "Sign here". Now honestly, does it get any more convenient than that?
2.Good Service
Most items ordered will ship within 24 – 48 hours, via UPS. You can check the UPS map here for an estimated transit time. But it's not just lead times that make for good service. We're here to help you find the right equipment for your job. So if you're unsure of exactly what it is that you need, pick up that ole rotary phone and give us a call. Or, if you're the shy type or have laryngitis, send us an email. Either way, we are happy to help!
3.Quality Products
Do you know how many different rigging products are out there? We do….2,987,549,288 and that's as of last night. Although we don't have even half of them listed on our website, don't let that keep you from asking if we have it. Chances are we've got it around here somewhere.
All of our slings, be it Nylon, Polyester, wire rope or chain, are made right here in the good ole U.S. of A. That goes for fall protection and below the hook lifting devices as well. When it comes to other items such as rigging hardware, running lengths of wire rope, hoist rings and cargo control equipment, we offer both domestic (USA made) and imported (most often European made) options. Look for the Stars and Stripes Slings Unlimited icon for American made products.
4. Competitive Prices
We get it, you work hard for your money and who doesn't want to save a buck or two when you can? So instead of switching to generic soda or having to shake the toner cartridge to print that last report, start buying from SlingsUnlimited.com and save money on some of the things you already buy, like toilet paper…….or rigging.
Well, that about sums it up. You could say that, in a nutshell, we're a little bit Southern, a little bit snarky but 100% in the rigging business. So if you're looking around for a rigging supplier or just needing a "3rd quote" (man, if we had a nickel for every time we've heard that), give us an opportunity to earn your business!